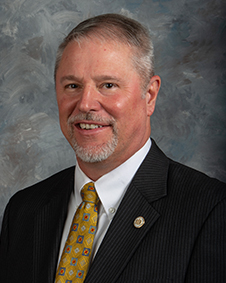 "When the IT requirements of our state and its many interconnected agencies are successfully fulfilled, the people of Alabama are the true beneficiaries. OIT stands ready to meet that important need, both now and in the years ahead."
- Daniel Urquhart, OIT Secretary
About OIT
The streamlining and consolidation of governmental functions is a crucial priority and of great significance to the economic well-being of the State of Alabama. In line with that goal, OIT was formed in 2013 to streamline information technology in the state. Responsible for establishing all IT policy for the State of Alabama and developing its IT strategic plan, OIT is also charged with meeting the IT service demands of the numerous agencies statewide.
While effective IT utilization is paramount to reducing the cost of governmental operations, excellence in support of the IT needs of our state agencies – who directly serve the people of Alabama – is of equal importance.
Click on the icons to learn more about the State of Alabama Office of Information Technology.