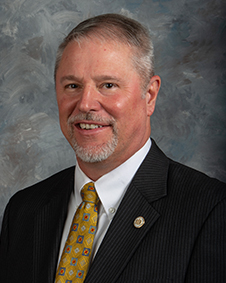 Daniel Urquhart, Secretary
Office of Information Technology, State of Alabama
Thank you for visiting the website of the State of Alabama Office of Information Technology (OIT).
At OIT, we are committed to meeting the ever-growing IT demands of Alabama's numerous agencies, boards, and commissions, which in turn serve the great citizens of our state.
Without question, IT has never been a more essential part of our everyday lives than it is in today's digital world. Almost everything that we encounter on a daily basis – our healthcare, education, work, shopping, travel, entertainment, and so much more – is impacted by IT systems and networks. Therefore, the need for these systems to function efficiently and safely is of the utmost importance.
This is especially true for state government. To effectively serve its citizens, Alabama must be a unified network of state agencies and partners on the cutting-edge of technology and communications. OIT provides this expertise through capable IT governance, strategic planning, and resource utilization.
When the IT requirements of our state and its many interconnected agencies are successfully fulfilled, the people of Alabama are the true beneficiaries. OIT stands ready to meet that important need, both now and in the years ahead.
Daniel Urquhart, Secretary
Office of Information Technology, State of Alabama